Frequently Asked Questions
The guide given on this website is prepared without taking into account your objectives, financial situation or needs, so before acting on it, please consider appropriateness of advice in regards to your personal situation.
Please read all associated product disclosure statements, terms and conditions which apply on this website available by going to relevant page or by contacting us.
What should you do now?
To get the money you need is easy, simply click link and follow the steps to apply now for your loan.
When will you get your money?
Money will be transferred to your bank account once your documents are verified and contract is signed.
For most cases documents can be digitally signed for convenience and to save you more time.
Is your application approved?
When you complete the application you are a pre-approved client.
This means you have a high 89% success rate of getting loan based on our recent statistics.
What is the interest rate?
Interest rate is very competitive. Once your information has been verified a loan document is email to you stating interest rate. You may move forward or decide to withdraw at anytime.
What are the repayments?
You get a personalized and flexible repayment solution which is based on your income.
What is the loan term?
When it is for personal loan term is 12 months.
Business loan term is 1 to 36 months.
And to save interest you can make extra repayments or pay-off early.
How do you make changes to my application?
Well, it's easy! Simply email to support@business-ad-ventures.com.
Please include your Full Name and any changes you would like to make. (e.g. loan amount, asset you own)
Got a question?
You can get a fast reply if you would please email: support@business-ad-ventures.com.
Please include your Full Name and Question.
We reply to you by email/sms within the same business day in most cases.
Click link for a quick rundown of Business-Ad-Venture fast funding process…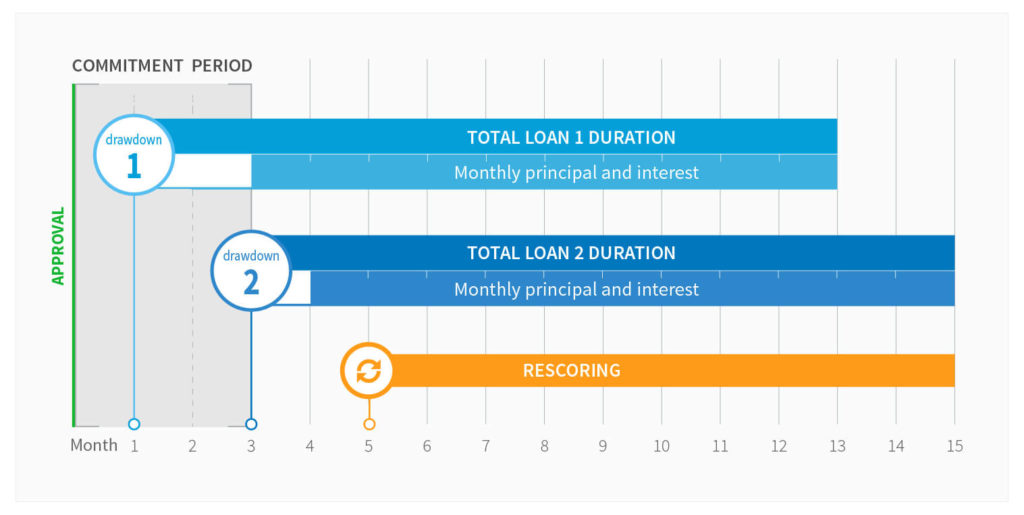 Business-Ad-Venture offers unsecured business loan from $5,000 to $500,000+
In fact, we are dedicated to work on your behalf with multiple lenders in order to get you the best offer possible.
Term of business loan can be short or over years.
Short term between 3-12 months.
Business loan can be based on cash flow friendly repayments either daily, weekly or fortnightly.
Because we work with multiple lenders…
Some lenders offer loans to be paid back over years and other a few months.
It also depends on your situation and exactly what you are looking for…
We will always negotiate to get you the lowest rates with highest pay back period.
How is Business-Ad-Venture business loan different from traditional business loan?
You can apply for the Business-Ad-Venture Business loan between 3-5 minutes.
You can get a fast response sometimes in as little as one hour…
The loan application is online and funds can be provided the same business day.
Traditional business loans reference an interest rate per annum plus other fees and charges.
The Business-Ad-Venture Business loan details total amount payable upfront inclusive of any interest.
Includes fees or charges broken down into either daily, weekly or fortnightly repayment figure.
What can Business-Ad-Venture Business loan be used for?
We are totally committed to helping small businesses access the funds they need to grow for continued success.
Fast flexible funding can be used for:
Business renovations

Marketing

Purchase inventory

New equipment

General working capital

And much more…
How do I apply?
To apply simply complete online application and click the "Get Approved Today" button.
You can click here to access application as we've made it easy and fast for you…
If you choose to allow us to use advanced bank verification system to verify your bank information online…
In this case simply all you need is your main trading bank account details handy.
Alternatively you can choose to upload copies of your bank statements.
Please make sure you include three months of statements as PDF documents ready to upload.
How fast will I get a response?
The response could be within one hour if you apply during standard business hours.
Allow us to use an advanced bank verification system link to instantly verify your bank information online.
If you choose to upload copies of your bank statements we can provide a decision in as little as one business day.
How do you charge for a Business-Ad-Venture Unsecured Business loan?
Interest rates will depend on your situation.
Business-Ad-Venture doesn't charge interest rates for terms which are usually less than 12 months.
Instead we offer a factor rate (it could be a low as a few points).
A factor rate is expressed as a decimal figure not a percent.
It varies based on your industry…
How long you've been in business…
The health of your cash flow and other factors…
When a factor rate is used, interest is charged to principal when the loan is originated.
The loan does not compound.
How fast will I get the money?
Growing your business is important so Business-Ad-Venture works hard to get money to you as soon as possible.
If you apply before 4pm on a business day and your application is approved…
Usually we have money in your account the same day or next business day.
What are the fees?
We know fees can be confusing so we made it simple and transparent.
There are no hidden fees and the amount due from day one includes establishment fee.
There is no compounding interest.
There are no additional fees (excluding any late payment or default fees) and no penalties for early repayment.
Is there any penalty for early repayment?
There are no fees for early repayment and no balloon payment at the end of your loan.
We are totally transparent with our customers about total amount due and date of final payment.
Once you make final payment your balance will be $0.
How do repayments work?
It's important to offer you easy ways to pay back your loan.
Daily or weekly repayments are automatically deducted from your nominated business account.
What is asset-based borrowing a secured loan?
Asset-based borrowing is when a business owner uses an asset they own to secure a loan.
The asset can be either a personal asset like the family home, or a business asset like a truck or piece of equipment.
The vast majority of lenders, including banks tend to secure loans against an asset.
If you have problems paying back loan your asset may be sold by lender.
In essence it's a way of securing new financing by using the value of what you already have.
What is an unsecured loan?
An unsecured loan is when the health of a business is used to determine creditworthiness.
This is without the business owner needing to secure loan by putting up an asset as security.
Traditional banks tend not to offer unsecured loans.
Because there is arduous paperwork, low returns, higher risks involved which don't make it worthwhile.
Many small business owners find themselves having to use assets to secure a loan or face being declined.
What's the difference between a business loan and a line of credit?
A business loan is a single sum of credit given by a lender to a business.
Categorised as a debt-based financing arrangement…
Business loan is often used by companies to fund investment and growth or cover unforeseen business costs.
As a business loan is a fixed amount, it suits companies that know exactly how much credit they need.
A line of credit is an arrangement with a financial institution for access to a maximum amount of credit.
Borrowers are granted access certain amount of credit and are not obligated to use it all.
The main advantage of a line of credit is its flexibility…
Businesses can tailor what they withdraw from their credit line (known as 'drawing down') to their needs.
Interest tends to be paid only on the amount a business spends, not on the entire credit line they were approved for.
Each drawdown from the line of credit becomes a separate business loan.
Why are lines of credit useful for small businesses?
Small businesses are often the most vulnerable when it comes to effects of payment gaps or unforeseen expenses.
For a small to medium enterprise a delayed invoice can mean serious cash flow problems.
Lack of working capital to operate the business…
Inability to replenish inventory, and even problems with payroll.
A line of credit provides a safety net for businesses that know they may need credit.
However, are unsure about how much they will need and when…
Businesses experiencing high surges in growth often need to draw on a line of credit to maximise profitability.
A line of credit is often used as security for businesses wanting to grow.
It can be used for various purposes including managing cash flow issues…
And ridging receivables or purchasing new assets.
What's the difference between a revolving and non-revolving credit line?
Put simply, revolving credit is a type of credit line.
Line of credit and revolving credit are financial arrangements between lending institution, company or person.
A lender provides access to funds a business can use to for working capital.
This covers unforeseen costs or purchasing assets.
The difference between a revolving line of credit and non-revolving line of credit is what happens after payment.
If you make regular payments on a revolving credit account…
The lender may agree to increase the amount of credit offered (similar to a credit card).
There is no set monthly payment with revolving credit accounts.
Interest accrues on what's been borrowed.
When payments are made to revolving credit line…
Repaid funds become available for borrowing again.
The credit limit may be used repeatedly.
As long as the borrower does not exceed maximum agreed amount.
Non-revolving lines of credit share many of the same features as their revolving counterparts.
A credit limit is agreed upon funds which can be used for a variety of business purposes.
Interest is charged normally and payments may be made at any time.
There is one major difference as the sum of available credit does not replenish after payments are made.
Once you repay line of credit the account is closed.
This doesn't mean the credit line won't be available again.
A lender may offer a similar or increased amount of credit after reviewing the borrower's circumstances.
Will bad credit history disqualify business loan application?
It depends on the type of loan you are requesting.
If its an SBA loan or traditional business loan yes its likely that bad credit will result in denial.
However, there are options for businesses who have owners with bad credit.
First there are unsecured loans offered to businesses with sufficient cash flow and time in business.
The credit score requirements for these loans can easily go as low as a 500 FICO score.
A similar option is merchant cash advance offered by lenders.
Loan is reviewed based on cash flow the business generates via credit card sales.
These loans may even be available with slightly worse credit than the unsecured loan option.
Next you can look at factoring your account receivables; equipment leasing; and even commercial real estate loans.
We've financed startups with no business credit, income or cash flow for the purchase of $1 million in equipment.
They key to lending of this nature is finding a lender which uses collateral versus credit based underwriting.
It's important to recognize these lenders are for speed, often can be more effective than most businesses expect.
Another option to consider is financing your customers so they can pay for the goods and services upfront.
This method may help your business from borrowing.
This can be a great option for businesses with good credit and even better for businesses with bad credit…

*(Standard credit approval criteria and terms and conditions apply).