5 Reasons You Want Small Business Loan?
Discover how to take out a business loan with bad credit, no matter what line of business you're in

..

.
"The 5 Smart Most Savvy Reasons You Want Extra Funding Or a Business Loan!"
Do you remember this quote from Lewis Carroll's Alice Adventures in Wonderland?
Alice comes to a fork in the road and asks!
"Would you tell me, please, which way I ought to go from here?"
"That depends a good deal on where you want to get to" said the Cat.
"I don't much care where" said Alice.
"Then it doesn't matter which way you go" said the Cat…
Dear Small Business Owner,
In every town in and in every city, in every region and in every state all over this great nation…
There's a small business owner and entrepreneur who dreams of unlimited success and wealth.
Could extra finance be the key to your continued success?
Are you increasingly annoyed when your need for money or loan is met with silence?
Is it shock with lack of response and engagement from your bank tempting you to stop moving forward?
You know timing makes all the difference when it comes to having access to finance.
If those feelings are familiar and rings true for you…
We can totally relate and it has to change.
Good news, fortunately you have discovered a real timely lending solution.
If you're skeptical or just thinking it over we understand.
However, you don't have feel alone and stuck or procrastinate and wait.
We all crave certainty and predictability more than anything right?
Right now remind yourself of your own business adventures…
You understand the growth opportunities and unexpected challenges pop up when you're running a business.
The constant changes, trials and tribulations, highs, lows, excitement, regrets, achievements and successes.
Just remember why you want to live the great American dream…
What if you want to grow your business?
Well you've probably heard the old adage you need to spend money to make money…
You want to be able to invest in growth, like equipment, advertising and property.
The problem is managing all costs in addition to expenses of running your business can be tricky.
You're usually paying upfront and this often makes it difficult to invest back to get more growth.
Can your business continue to grow and move forward unless you invest?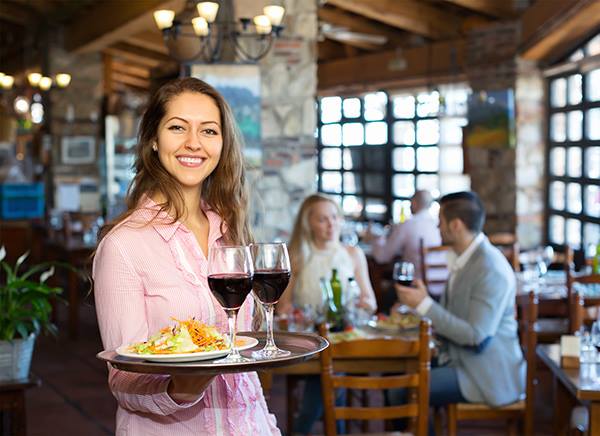 How can you invest in your business while keeping cash flow in your business for operational costs!
The solution may be small business loan…
Taking on debt can feel like a scary roller coaster ride for small business owners.
A strategic loan can help you finance changes in your business.
Here are 5 reasons why you want a small business loan:
The result could be a welcomed high return on your investment…
1. Expansion is probably the most obvious reason to consider a small business loan.
To invest in an expansion opportunity for your business often does make sense.
When business is booming you'd want to take advantage of the opportunity to grow your business.
This can help ensure your profits are sustainable over time instead of plateauing or shrinking.
Further growth has it's associated costs right?
For example…
Marketing & advertising

Business growth

Buying new equipment 

Building renovations

Increasing staff
And it may be unlikely you have reserves of cash on hand to cover it all…
Unless you take cash out from funds which keeps your business operational.
Loans can help you cover any additional daily expenses of running or expanding your business.
It's crucial to have money flowing without eating into your operational funds.
You want to continue getting new customers…
And looking after existng customers while growing your business.
2. Inventory is one of the largest and most difficult to manage expenses in many industries.
The big problem is you still want to invest in products (inventory) you stock before your customers can buy them.
And offset the cost…
Once you're operating you want to continually expand and replenish your inventory.
This is just to keep up with demand and provide better options to your customers.
The expense is even more difficult when your business requires seasonal inventory.
What if you take on a small business loan to offset inventory costs?
You can stay ahead of trends and customer demand without starving your cash flow.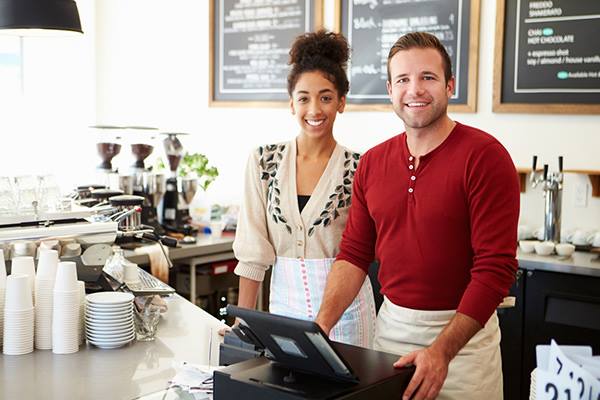 3. Cash flow is king and always a problem for a small business…
And it can continue to be a problem when you're dealing with customers who don't pay for services.
Even when you have unsold inventory which needs to be moved to bring in new products.
These challenges are problematic when you factor in regular costs of inventory, staff, utilities, rent, mortgage.
A short-term loan provides money to be used for your regular operational costs…
And can help your business stay afloat when profits are low.
To keeping moving forward cash flow needs to be flowing through your business.
You can continue to bring in new customers and drive revenue while making up for other losses.
4. Equipment is necessary to do the job, it is expensive, wears down or becomes outdated over time.
Unplanned expenses like repairs or replacement of broken equipment can break your budget.
Sometimes running without vital pieces of equipment isn't an option right?
Broken or faulty equipment can increase your liability…
And chase off customers who need reliable service.
The bottom line is it costs you more money in the long-term.
Loans can help you manage costs of equipment which allow you do your job better.
And provide a better experience for your customers.
Small business loan helps you keep your business up-to-date with new technology.
Technology to improve your quality of services and interaction with customers…
5. Improve terms on larger loans if you're planning business expansion or upgraded equipment.
It may be smart to take out a smaller loan first…
Especially if your business doesn't have a credit history.
The first loan you take out for your business probably has less than ideal terms.
You want to built your credit before taking on high interest rates.
One strategy to ensure you get great terms on a large vital loan is to get a small easy to repay loan.
Do this step first before you need a big loan.
When you pay off a small business loan quickly.
It may mean you can strike a better deal when you need a larger loan in the future.
Consider using your first business loan for a small piece of equipment that would make life easier!
However, you don't want it to break the budget.
Next step is taken care of when you need to purchase something bigger…
You'll have a strong credit history to help you qualify for better rates.
The best strategy is to reduce risk, so should you to take on debt which isn't necessary?
The reality is there are times when a small business loan is the right decision to keep your business afloat.
Often the right business loan can be the catalyst for improving revenues and profit.
You want to weigh costs and benefits of any loan.
If it has the right factors to grow your revenues with return on investment.
What if this could be the right time to look at your small business loan opportunities…