ATTENTION: You Are Here For ONE Reason And That's To Get Easy Hassle-Free Business Funding…
"Finally! Now You Can Effectively Boost Your Small Business Advantages By Fast Funding And Be Able To Do This With Very Little Stress Or Effort…"
You're in the right place if you want a quick cash injection, refuel cash flow or top-up revenues.
Over the years we have successful funded 131 different industries operating across Australia.
And I've literally talked with hundreds of Australian small business owners…
Dear Business Owner,
One question I get asked a lot is what's gone wrong in small business lending?
Do you remember seeing this on my Facebook page?
Read every word carefully because it's the most impactful message you'll want to hear this year…
Look, the problem is obvious to lots and lots of Australian businesses.
In fact, thousands of Australian business owners desperately want funds.
Unfortunately, most of the big banks aren't listening.
You don't have to settle for less, stress out, struggle or suffer without funds any longer. 
Press play button to watch amazing short video with proven funding solution…
Are you getting the business funding you deserve?
Simply enter your details below because I want to stay in touch with you…
Yes, I want to help you successfully get your application approved fast.
After you press the "Ready To Apply Now" button…
On the next page I'm going to share a little bit of content with you.
You'd be surprised by how much you can bring your business back to life.
And quickly grow if you choose the right type of funding…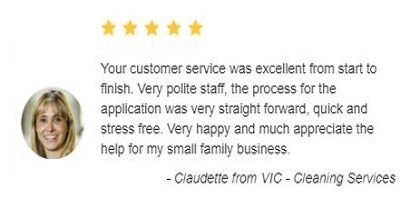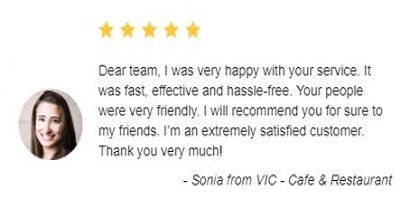 You see, there are costly mistakes to avoid BEFORE sending your application.
First step is to STOP falling into endless bank application loops and rejection traps…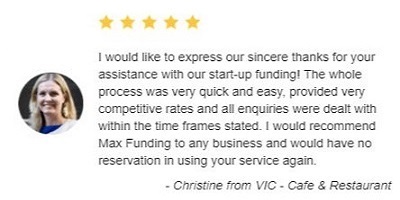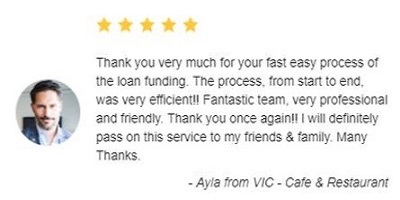 P.S. Imagine for a moment how amazing it feels to wake up in the morning…
And you already have all your business funds transferred into bank account.
No sweat, it's great seeing the much needed cash flow to grow your business right?
And know with 100% certainty you can move forward in a stronger position…
This absolute feeling of confidence and resolve is difficult to put into words.
Yes, perhaps an experience you cannot put a price on…