5 Proven Steps To Get Fast Business Funding For Your Small Business.
ATTENTION: Australian small business owner has your loan application been refused or unfairly denied?

"Some Say Money Doesn't Grow on Trees! What If Getting Small Business Loan Is Easier Than You Think?"
Hold on before you get excited do you feel there are too many endless steps involved in the process?
And facing the unbearably long waiting for weeks or a month just to get denied?
Are traditional BIG bank guidelines for lending of money/capital too restrictive?
Are you finding you can't borrow less than $50,000?
Are you having to pay back fixed large repayments?
The fact, aussie small business owners who need funds right now are often on their own.
Want help with one SIMPLE way to fix these sorts of problems?
Dear Business Owner,
You probably already know conventional bank loans can be a real struggle…
And the process is complicated and overwhelming, we're here to help you change that today!
Perhaps at this point you've experienced; "I'm so tired of excessive paperwork and filling out documentation!"
Want proven steps to get fast funding because for small business, loans are a crucial part of success.
It's true, almost all successful businesses make use of capital for revenue growth…
Smart small business owners like you make real world decisions based on what is relevant.
And when there is opportunity in the marketplace for additional revenues to be made.
Click video play button below if you realize right NOW is one of those times…
You're reading this because you want to take your business to the next level right?
Keep this in mind because we say YES when others say NO!
Together we'll look at a variety of funding options to point you in the right direction.
You may have heard the saying…
"Don't apply for a loan when you need the money!"
Well, being prepared and knowing exactly when your business needs a boost in funds is extremely helpful.
Otherwise when you make it known you need cash your business looks like it's on life support.
Click here if you need help for cashflow to purchase inventory or payroll…
What if you want more cash to keep your business running smoothly?
In fact, many small business owners just like you want funding from local banks.
The only snag is they're finding after a long application and approval process…
You have been denied or turned down!
Do you understand what costly mistakes lending institutions look for?
Lenders look for following criteria and information when approving loan applications:
Business must be established for two years + with extensive proof of profitability.
Business cash flow opening and closing balance.
The differences in amount of cash available at beginning of a period (opening balance)…
And amount at end of period (closing balance).
If closing balance is higher than opening balance you have positive cash flow.
Proven and time tested ways to increase positive cash flow include:
Generate more sales of goods/services

Simply raise prices

Find ways to reduce costs

Collect payments quicker

Pay slower

Take out a loan…
Credit history is a record of payments which shows timelines and amount of past loan repayments.
Credit history is a critical factor used by lending institutions in making loan decisions:
Credit history

Cash flow

Business plan

Loan documentation

Collateral (for secured loans)

Repayment of debt

Lifetime value of customers
You don't want to be spending hours preparing documentation and resources…
And become completely overwhelmed by the entire process.
Would it be of benefit to have a flexible alternative lending solutions?
Yes one simple, fast and easy to understand application?
Imagine if all the research and hard work was done for you!
That way you can focus your time and energy on what you do best.
Click the play button below to watch this quick video…
Here's a small list of flexible loan types which are available to you:
Merchant Cash Advance (MCA)…
If your business qualifies for this program it processes VISA/MasterCard sales.
This simple and convenient type of funding is based on future sales.
And does NOT use your credit score in order to get approval.
A lender will offer funding based on business monthly gross sales.
The total loan amount can be upwards of $500,000+
It's a simple and clear payback amount debited from daily sales receipts…
Keep in mind an MCA is NOT a loan.
It is simply a cash advance on future credit card receipts with no set term to the funding period.
This can be a great funding solution for businesses with less than 6 months of operating history.
Unsecured Revenue Business Funding (ACH)…
If your operate a cash business anywhere in Australia.
And your business doesn't currently accept credit cards…
Then ACH loan may be a good fit as alternative solution for you.
The loan solution approval process is pretty simple…
Basically it boils down to your business' gross income (shown in bank deposits statements).
The length of your business' operating history and a personal credit assessment.
There is no reason to be worried if you have less than a perfect credit score!
The alternative lender helps fund these business owners all the time…
And because they determine size of cash advances based on gross deposits.
These lenders can be much more aggressive with their approval amounts.
Unsecured Revenue Business Funding.
This is usually scheduled for a payback period of between 2 and 18 months.
Remember MCA and ACH funding is NOT a traditional type of loan.
Instead, it's called an advance based on future projected earnings of growing revenues.
Step 1: Simple Walk Through Step-by-Step Guide…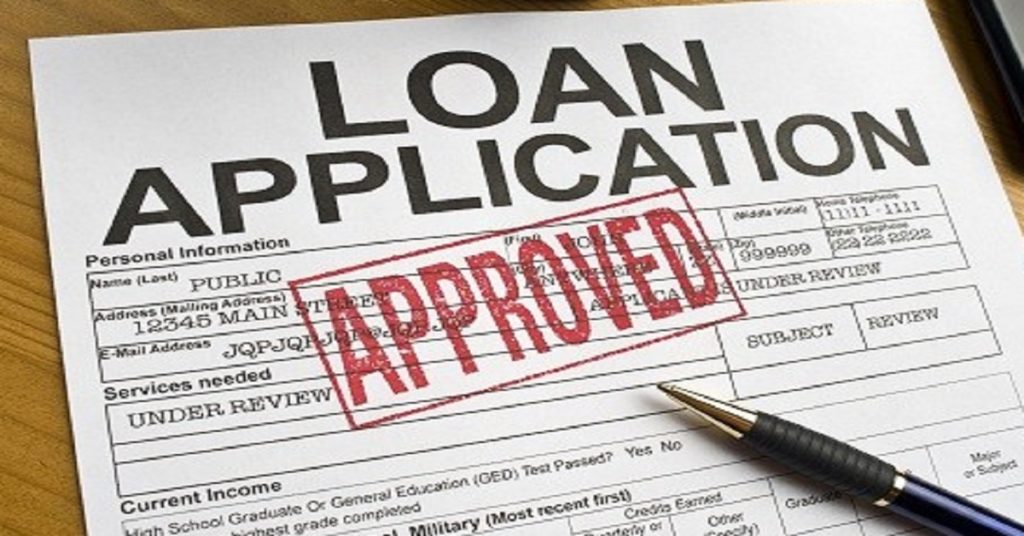 The application and approval could not be any easier.
And you want it to be as painless as possible…
We work directly with lenders, negotiating most advantageous rates, terms, funds on your behalf.
Step 2: Click here so you can get started and go to website…
Simply fill out online application to receive a call from a dedicated small business funding advocate.
They are here to help and will take time to explain any part of application in detail…
And answer all questions you may have.
Most importantly provide you with real world expectations…
If you feel comfortable moving forward, we'll review past six months of bank statements.
If you process credit cards (not required for funding)…
We review past four months of merchant processing statements.
The website is completely secure and you're assured any submitted data is used for one purpose ONLY.
The purpose/goal is to accelerate your business funding application (no information is shared with any third party).
Step 3: The underwriters reviews files to quickly determine lenders for your specific business funding…
We use a unique proprietary system to take into account multiple factors while comparing funding solutions.
These factors and guidelines include:
Your industry 

Time in business

Monthly revenues

Funds amount

Repayment term
Step 4: Identify and select proven lender to submit your file for immediate action…
In most cases, the lender provides a cash funding decision in less than twenty-four hours.
Once approved, lease or mortgage statement, driver's license, voided check are all that's needed.
However, in some cases a lender may review tax returns.
Step 5: Once funding approval is completed it's the final step…
Money is deposited into bank account and agreed repayment schedule starts within a few days.
If at ANY time you should have any questions…
Feel free to contact your loan advocate at business-ad-ventures.com
Yes! We are here to help you maximize and accelerate business results!
Yes! This all happens within 24-48 hours.
Yes! It really is simple, smart and flexible for you!
You see, unlike traditional commercial or bank loans…
We only use lending partners which offer proven and legitimate alternatives.
You already know most banks require massive amounts of paperwork.
And they make you jump through hoops just to apply.
The application process alone often takes weeks or a month before approval.
Compare this to a lender approval rate which is over 93%.
The following short list of features and benefits of programs are:
No obligation or application fees

Receive cash funding of up to $500,000+

Quick funding in hours/days

No monthly bills to pay based on small daily %

No perfect credit score required 

No need to process credit cards

No hidden or late fees

No collateral or personal guarantees

No tax returns required (some lenders may ask for tax returns on funding over $50K)

One point of contact for multiple quotes

Prompt easy renewals available if needed

Repayment terms of 2 – 18 months (as determined by lender)

You have complete flexibility with control and discretion over how you spend your funded cash…
What To Expect From Alternative Financing…
If you are a small business owner in need of funding you want 100% transparency right?
Firstly, a traditional bank financed loan in most cases offers competitive rates and terms.
However, what happens if you're denied or rejected?
It means you can't get a bank loan right?
If application is turned down…
Then click here because alternative financing is a viable option for you.
The following should be expected when seeking alternative financing for small business:
Higher rates typically, however still very competitive rates

Short terms usually between 2 and 18 months

Hold-backs if you receive merchant cash advance based on daily credit card revenue

Repayments are made daily either through holdback of credit-card revenue or a daily ACH from bank account

Deal example might be $20,000 funding and repayment of $27,000 over 5 months period or $245 per day
Keep in mind your personalized solution may be structured to allow for a much longer repayment term.
This is a quick guideline because there can be flexible variables and requirements for pre-approval:
At least be in business for 3 months

Business generates $8000 per month in revenues

Established business bank account (no personal account)

FICO 400+
Unsecured

No Personal Guarantees

Fast 1-3 days to receive money/capital

Requires basic documentation (compared to traditional bank loans)
Should you have any questions please feel free to click link and go to => Q&A
To see how much business funding you can get today…
Apply now for fast small business funding and get funds on same day.
You know at end of the day…
All that really matters is you've choices and can take action to move forward.
Alright, what's your next step to maximize and accelerate your business results?
Business-Ad-Ventures.com – Your #1 Source for Fast Small Business Funding.